What Job do you have? Would you change it? What is your Dream Job?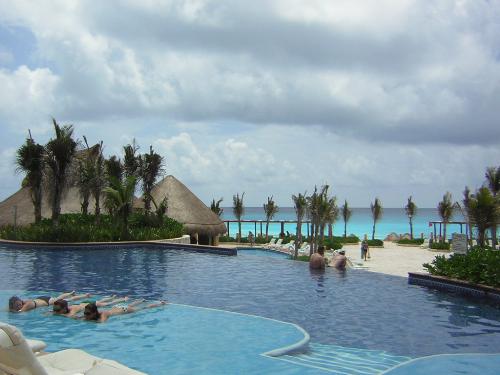 April 16, 2007 5:46pm CST
I am a Travel Agent, most of the time I enjoy my Job, It has some perks like discounted staff travel and I really enjoy learning about worldwide destinations and browsing through brochures whilst planning my next holiday. But Its Low paid,and can be quite stressful when we have sales targets to meet. And I hate it when people ask for Discounts or are too fussy! I graduated from university 3 years ago with a degree in tousirm and I had planned to go into Tourism Marketing. My dream job would be to work for Richard Branson and Virgin Holidays as a Destination Developer, you get to visit all the new places and test them out before the tourists go there. But i guess that is never going to happen! My second choice would be a Teacher, but that would mean another 3 years training and I hate exams with a passion! And I am not sure I would have the paitience with the Kids of Today! So my future plan is to set up my own online travel company, where I can work from home, selling the destinations that I want to sell. I could go to work in my pyjamas and when I have a spare minute I could visit Mylot and chat about my day.. Perfect!What is your Job? Do you enjoy it? If you could change it, what would your dream job be?
2 responses

• United States
28 Sep 07
Shophodgepodge - I am also a travel agent but I own my own travel business which I do part time and I earn 60% of the commission and I don't have to meet any sales goals that I don't personally set. Maybe you can get the teacher job but do the travel agent job part time from home and then when you build a clientele that supports your obligations then you can leave the teaching job. Check out my website www.ultimatetravelvacations.com . Have any questions just let me know. Wishing you all the best.

• United States
28 Jan 08
I love to travel. Even as a small child I can remember our family going on trips and I loved to see the countryside. Now that i am all grown up with a family I became a nurse straight out of college but when my passion for travel has always been a favorite. to see the world even if only through a brochure or video. This past year my life changed and due to some health conditions I has to leave my nursing career of 18 years to come home. I searched the internet in hoped of landing a job I could do to help support my hubbys income as times have been rather tight now. I recently graduated from The Travel Institute as a Certified Travel agent, I just graduated yesterday from the Disney College of Knowledge and I am currently taking the Destination wedding Specialist Course. I am having the time of my life doing what I love...Travel! I hope you find your passion in life too.