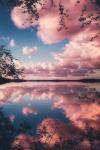 Mansi Bhatia
@Mansi93 (65)
India
Joined myLot 1 year ago
Mansi Bhatia's Followers
Abishek (Zzoomit forum)
@Lignitecityabishek96 (5325)
•

Cuddalore, India
18 Oct 17

Join my money making forum https://forum.zzoomit.com
663 following
nikki peterson
@carebear29 (29177)
•

Wausau, Wisconsin
6 Jun 14

I am a stay at home mom and blog for a living. I have been married for 13 years. I love blogging!
2418 following
JOHN MBURU
@EMJAYJONE (20)
17 Jan 18

This user has no bio!
21 following
Anne Marie Guyer
@LeaPea2417 (23853)
•

Toccoa, Georgia
10 Aug 15

I am a Homemaker with two adult sons. I like to read and I like to write online.
1282 following