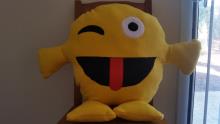 Naturally Miss Jae
@MissJae (7)
Age 40
Joined myLot 1 year ago
Users Naturally Miss Jae Is Following
Faye
@FayeHazel (23455)
•

United States
21 Sep 16

Hi! My name is Faye and I like lots of awesome stuff. Also, I cannot eat popcorn without spilling. Nice to meet you.
179 following
BernieZ
@Berniezeitler (6909)
•

United States
15 Aug 15

I am a recovering Compulsive Gambler, Author of several books and speaker on many different topics (but primarily addiction and recovery).
145 following
Deborah K. Mitchell
@Corbin5 (127020)
•

United States
4 Feb 16

I am a lover of all things kids, books, and animals. I am a longtime vegetarian and a supporter of animal rights. I am a mom, daughter, sister, and wife.
870 following