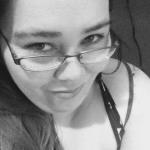 <<>>Amber<<>>
@ScribbledAdNauseum (25871)
United States • Age 31
Joined myLot 3 years ago
Users <<>>Amber<<>> Is Following
myLot Bugs
@myLotBugs (187)
•

Kansas City, Missouri
20 May 13

Follow this myLot account for the latest news on bug fixes and new releases. Report a bug by mentioning @myLotBugs in one of your posts, responses or comments.
0 following
Marie
@Tampa_girl7 (26197)
•

United States
25 Aug 15

I have been married for over 28 years. We have one son and live in Mississippi. I am an Air Force Brat originally from Tampa, Florida.
82 following
Emerson
@CrossingBorders (249)
•

Hidden Valley Lake, California
14 Dec 15

This user has no bio!
15 following
Heather Echola
@GardenGerty (102466)
•

United States
13 Nov 06

Patsie Hatley c/o Seal Beach Health and Rehabilitation 3000 N Gate Road Seal Beach, CA 90740 (562) 598-2477
1808 following
deleriousinIdaho51
@celticeagle (119823)
•

Boise, Idaho
30 May 08

Depression is the pits. I try to find all I can in life to laugh and smile about. I have enjoyed this site for the last eight years. Let's talk.
165 following