Something about FUMMO - $5 Per Referral!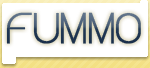 Pakistan
April 17, 2007 7:34pm CST
Well most of us already know about FUMMO.com but still if someone dont know about it letme explain it to you. Fummo is actually paying $5 for each referral that you'll bring to them.You can bring as much referrers as you want as they are no limits,But you can only bring referrers before 20 MAY 2007 as afterthat,They won't allow to pay us(probably FUMMO says).SO if you want to join this exciting program then just goto: http://www.fummo.com/?reff=8793 and start earning. If you'll refer just 5 friends you'll easily earn $25 and also,If they refer some friends also then you'll earn 10% of them.:) And those who are familiar with FUMMO.What happened to their forums?They said that they'll reopen their forums on 16 April 2007 and its 18 April 2007 at Pakistan and still their forums are down,Do somebody know's that what is happening with FUMMO?Waiting for the response.!
3 responses

• Czech Republic
18 Apr 07
Thank you for iHello! I have join under you, but something is not ok. I was in account without activation link and if I look on my account info, way there my e-gold ID change. After I see thats i have give there agin my e-gold number and have save. And again have seen mistake, just nothing, my referral for promotion, but my e-gold was ot there... Thats me there: http://www.fummo.com/?reff=14026 But is there all OK?

• Pakistan
18 Apr 07
Yups it's all OK till now but i'm waiting till 20th may and lets see what FUMMO will offer :P

• Canada
18 Apr 07
I heard that they were folding up and would soon not exist anymore. However, that may just be a rumor, so I would just wait and see. But I would not devote much time and effort to them until you are sure what is happening.

• Pakistan
18 Apr 07
OMG! Even sometimes I also think that they're scam also.I mean sometimes i also figure out that how could ever a company pay us $5 for just referring a friend with a single link. I guess I wont take FUMMO that much seriously.I'll continue in myLot.Com and i'll work here and will post some quality messages for my friends and others.Atleast i am satistfied with myLot.com members and their services and best of all : " THEY ARE TRUSTED " ! Let's wait and see what FUMMO will come up!

• Philippines
18 Apr 07
I dont know if Fummo is true but still I joined the company. I just want you try this site too. This is also free. The company will give one dollar for each referral you make, atm card and epassporte account for free and much more. Here's the link: http://genbucks.com/?mofel