Nice words for a friend!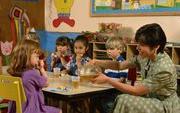 Singapore
7 responses

• Philippines
19 Apr 07
I got sick and its good to catch a friendly message from you, mdarma. Thanks for sharing.

• India
19 Apr 07
Thank you for your sweet comments. When we are sweet, we will always have of sweet. We can have more sweet in everything except in food because more sweet in food will make one a diabetic. Wishing you sweet of everythin except food.

• Canada
18 Apr 07
I don't understand the last sentence .... lie you, do you mean like you? It is a very nice email and makes a person feel really good and very special.

• United States
18 Apr 07
Indeed. I agree. It is easy to buy sweet things, or find sweet words to say, but to find a good friend who is actually a good person, is rarest in the world. Good point. Thank you for sharing.

• United States
18 Apr 07
That is a very good adage. Thank you for sharing. : )

• Philippines
18 Apr 07
Very true indeed, my friend!;) We should treasure friends, take good care of them and treat them fairly. As true friends are indeed hard to find now, we should appreciate them and their importance. For me, I can say that I'm proud of them and hope that they are to me too. Thanks and good day to you also..