Train's noise,have you ever used to it?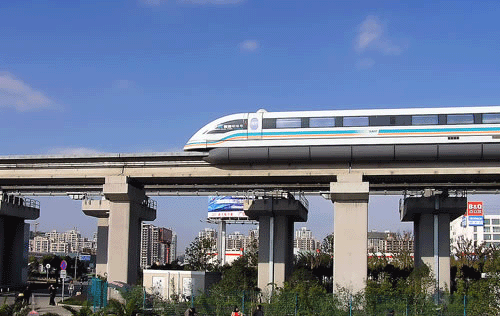 China
April 18, 2007 5:56am CST
I remembered that when i was in college,my school is located beside the train tracks.every day,there are lots of trains passing through.of course,it was so loud for the their noises.at the begining of my study,i can not bear with it,as it is too terrible,then at the silent night,suddenly passing through a train.oh my god,you could feel that it seemed as a nightmare,then waked up with a start.however,we had no idea,only to fit it.so some weeks later,i could have a nice dream with the badly noise of trains.lol...i alaways said that i could not fall into sleep if no their noise.:) hi friends,have you ever experienced it like me?come on and talk about!
7 responses

• Philippines
23 Apr 07
Yes, I have heard the irritating noise of the train.I could not imagine if we are living near the railroad.How could some people ever live on that area and can sleep very well.

• United States
19 Apr 07
my town has major train tracks running through it. about 15 trains pass through between the hours of midnight and 5 am. you can hear them from all over the city, and they are all about the whistles. its kind of a ocmfort thing to me. i love trains, and i have grown up around them. i don't think i could live in a town where trains didn't pass through all the time.

• India
19 Apr 07
After construction of my house, they constructed factory shed near my house and production started. Noice of the factory,at the begining it was disturbing, subsequently we got used to it. On Sundays when the factory closed we feel that we miss something. Human being are adjustable to any nature.

• Philippines
19 Apr 07
Train's noise??? Who will be ever used to it??? hehehe... Even I couldn't stand the noise of motorcycles passing by our house... Their mufflers are way too noisy and distracting....


• Israel
18 Apr 07
Yes, of course i got used to it. I think we can get used to any noise and just erase it. When i was a little, i had problem with noises, it always distracted me, and i do know that it got to the stage that every time that i went to sleep, i could not sleep because my father always played the flute on those hours, and i could not sleep if not concentrating, seems funny but it is true, but i got used to it, and years later, when i left my parents home, i could not go to sleep without the playing of the flute. Now the same thing goes with the train noise, i got so used to it, that sometimes i can not sleep if i do not hear the train noise.