Train accident !!!!!


India
April 19, 2007 7:58am CST
Fourteen people in a non crossing the unmanned rail crossing and the train dashed the van.Fourteen people killed on the spot which happened 2 days before. Had there was rail crossing, this would not have happened. But you can't totally blame the train service.The van driver would have seeing the train stopped the van.Am i correct?
4 responses

• India
19 Apr 07
It is so sad to know abt the accident which took the live of 14 people. Where it happened in India or any other place. Definitely the van driver should be more vigilant while crossing the railway line.

• India
20 Apr 07
It happened in a place called kancheepuram in Tamil nadu.Even a few months back a similay type of accident took place in this place where a share autorickshaw was hit by the train due to the negligance of the driver since he took more passengers in his auto and it got struck in the track while crossing.

• India
27 Apr 07
You are right subathra. You cannot blame the train. Actually what happened was, as the car was coming, the car driver saw the train coming. But you know that while crossing the track you have to lower down the gear because there will be tracks in middle, but the car driver dint reduce the gear and the car got off while crossing. Finally the train hit the car before he could start and make a move :( Actually the fault is totally on the driver. If he doesnt know to drive or if he is a new driver, he shouldnt have dared to cross the track when the train was coming. It was a very sad incident. I believe that atleast now, the government will put a gate and allot a person to look after the track crossing area!

• Philippines
27 Apr 07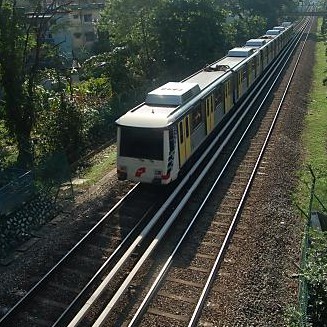 It's really a big problem. We hear of train accidents worldwide and of course the damage done is not negligible and sometimes lives are lost. Extra care should be exercised in crossing railroads as we know that the train cannot just stop anytime.

• India
19 Apr 07
Yes it is worldwide problem. Each rail crossing is not equiped with man and machine so this type of accident took place. Lot of innocent people are killed. It is the compulsion of Railway Authorities of not putting man at crossing because it is lacs and lacs. Lot of investment is required. It is our duty also to cross after looking left and right side. After being fully satisfied. My condolence to them. God give them happy new life.