What constitutes poverty?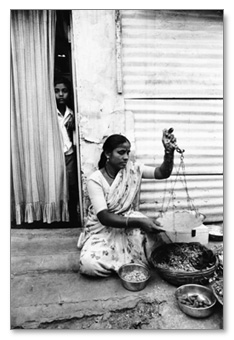 Nigeria
April 19, 2007 8:24am CST
Poverty has been defined in different ways and from various approaches, including the absolute approach, the relative approach, the welfare index approach and several variants of all of them. The absolute approach fixes a minimum level of income, falling below which a person or nation is considered poor. The magnitude of the fall from the minimum line will determine if moderate poverty or abject poverty. A variant of this approach is the US$1.0 per day poverty line that is most commonly used nowadays. Relative poverty considers poverty across persons, nations, industries, regions and the like. By this approach, a person may not be poor in absolute terms but by a comparison with what obtains with others. The welfare index appears more practical in its approach by considering the access of individuals or bodies to certain essential items of living such as housing, food, education, health, sanitation, water, etc. Admittedly, there is no perfect measure or definition of poverty. I get confused occasionally when some people one considers very reach in my locality answers to 'the masses' appellation. Who is poor, then? As for me, anybody who cannot afford the minimum quantity of or access to the basic necessities of life is poor. By these, I mean adequtely nutritious and quantitatively sufficient food, decent and uncrowded dwelling in a decent environment, neat clothing, basic health and educational facilities, potable water and efficient means of transportation. What is your own idea of poverty?
No responses