Can we still be friends?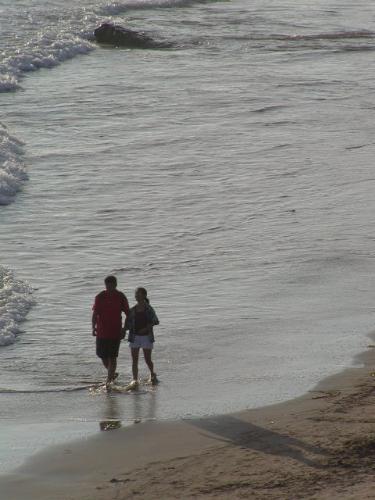 Philippines
April 19, 2007 9:57am CST
As the song goes, "We can't play this game anymore but can we still be friends?" Hmm, do you think, personally, that's possible? After all that's been said and done, can you really be friends with your ex? I have been there, and I thought that was such a great idea. But unluckily for me, who still had the hots for him then, was at the losing end. And after some time, I came to my senses & just stay away from him as possible so as not to be used again..It worked for me 'cause i'm happy now with my boyfriend.=) And yeah, my ex and I are now friends but only the 'hi, hello' kind. hehe How about you, what's your opinion on that?
2 responses


• Philippines
20 Apr 07
I believe that it is possible for lovers who broke up to be friends again but it depends upon the reason of the break-up. If too many lies were said,both really got hurt and there was cheating and betrayal involved, then it is impossible. But if it's because of incompatibilities or losing the feeling but being honest and brave enough to tell the other person, then friendship afterwards is possible. But it is dangerous to get into a friendship with the ex if you still have feelings for him because he may get sweet and thoughtful and may send the wrong signals without him knowing it. So it's best that you stay away until you moved on. If you're over him, then good friendship may come out of it.