Would you vote from someone who allows his campaign committee to pay for...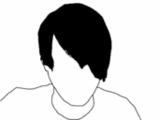 United States
April 19, 2007 11:35am CST
Would you vote from someone who allows his campaign committee to pay for his haircut which costs $400? Would you vote for someone who pays that much for a hair cut? I have a problem with this. I was not planning on voting for him anyway, but really. This is a bit much. Here is an interesting article from The Swamp:John Edwards's $400 haircuts feed image Posted by Frank James at 9:17 am CDT Let's stipulate, as the trial lawyers might say, that John Edwards, the former North Carolina senator and current Democratic presidential candidate, is a smart, serious man. But he's definitely got a bit of an image problem stemming from what, to many outsiders, looks like an obsessive focus on his image, his mirror image. There's the video of him combing his hair that's been seen a gazillion times on YouTube and elsewhere. Of course, long before that video he was known as the Breck Girl because of his striking good looks. Then there was this Associated Press story which I serve up for those who may not have seen it. WASHINGTON (AP) - Looking pretty is costing John Edwards' presidential campaign a lot of pennies. The Democrat's campaign committee picked up the tab for two haircuts at $400 each by celebrity stylist Joseph Torrenueva of Beverly Hills, Calif., according to a financial report filed with the Federal Election Commission. FEC records show Edwards also availed himself of $250 in services from a trendy salon and spa in Dubuque, Iowa, and $225 in services from the Pink Sapphire in Manchester, N.H., which is described on its Web site as "a unique boutique for the mind, body and face" that caters mostly to women. A spokeswoman for Edwards' campaign did not respond to requests for comment. Torrenueva - who specializes in men's haircuts - confirmed in an interview with The Associated Press that Edwards is a longtime client and friend. "I do cut his hair and I have cut it for quite a while," Torrenueva said. "We've been friends a long time." Referring to a picture of Edwards published Tuesday in The Los Angeles Times, Torrenueva said: "That's my cut." The stylist said he couldn't vouch for the source of Edwards' haircuts in other photos. One reason the cost of the cut was so steep even by Beverly Hills standards is that Torrenueva went to Edwards rather than the candidate coming into the stylist's salon a block off Rodeo Drive. "I go to him wherever convenient," Torrenueva said. He declined to identify where the cuts paid for by the campaign took place. Campaign records also show the former North Carolina senator's campaign paid $248 on March 1 to the Designworks Salon in Dubuque. According to Designworks' Web site, the salon and spa features a wide variety of beauty and health services, including massages, facials, body polishes, self tanners, and rosemary mint and Caribbean therapy body wraps. The salon's owners did not return a call. Pink Sapphire co-owner Ariana Franggos said the two payments last month- $150 on March 7 and $75 on March 20 - were for doing Edwards' makeup for television appearances. She handles makeup for local television personalities and was referred to Edwards through that connection. "This poor guy. I'm telling you, I promise he's not in here getting facials and cucumber peels on his eyes or anything," she said. Edwards, 53, who has made alleviating poverty the central theme of candidacy, has been criticized for building a 28,000-square-foot house for $5.3 million near Chapel Hill, N.C. The complex of several buildings on 102 acres includes an indoor basketball court, an indoor pool and a handball court. Edwards, who was John Kerry's vice presidential runningmate in 2004, is also the subject of a YouTube spoof poking fun at his youthful good looks. The video shows the candidate combing his tresses to the dubbed-in tune of "I Feel Pretty." In 1993, Cristophe gave former President Clinton a $200 haircut aboard Air Force One as it sat on the tarmac at Los Angeles International Airport. Late-night comedians and columnists poked fun at the president for the expensive cut. ---" Associated Press Writer Beverley Wang
4 responses


• United States
20 Apr 07
It is said that he is contantly caught looking at himself in the mirror touching his hair. How are men like that made? Are they born that way or just so consumed with themeselves after too many compliments?


• United States
20 Apr 07
I always thought he was a classic pretty boy. Now, I know I am right.

• United States
19 Apr 07
Absolutely not. If expenses such as these begin with haircuts then imagine what will happen to America's budget. Social security, federal taxes, and the national deficit will all be affected. One $400 hair cut may lead to a 4-year spending spree. One of which I decline to pay for in higher taxes. Imagine how much money would be spent in one year alone on hair cuts. Enough to feed or provide medicine to someone less fortunate for a year, I'm sure.

• United States
19 Apr 07
no way woukld i vote for him if he is this much of a spendthrift the american people deserve better !what would he do with our tax dollars????