A precious gift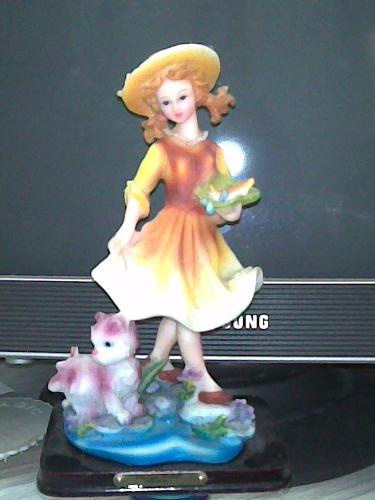 India
April 20, 2007 3:43am CST
My dear friend Valencia bought me this beautiful sculpture for my birthday and I treasure it deeply...We have been together through thick and thin and she understands me like no one else! This is one of my favourite gifts...Which is the most favourite gift that you have been given?
2 responses

• China
20 Apr 07
I seldom receive birthday gifts. I always forget my birthday when it's approaching. I can remember that i received a telepone charge card worth 50 RMB, the girl said "hey, your parents are not along with you, so use it if you miss them", thank you, girl , really happy at that time.

• India
21 Apr 07
Hey xianodongpan...when is ur bday??Ill send u an ecard.

• India
20 Apr 07
I have never had any such friend who understands me completely. The best gift was from my parents, who decided to give me a really good thing, books. They undertsood me very much. I might be felt boring, for books, but they are to be made friedns, when you have none. They made me to live life without friends. You should not feel down, when you have none, because we, paretns and books, will never ever leave you! This is what they said. Don't you think, teaching to live life, is a really wonderful gift which one can treasure?

• India
21 Apr 07
Thats a beautiful thought Amagnimo!!! However in my case its my parents who usually forget my birthdays....But I have learnt a lot of valuable lessons from observing them.