Lion King. Do you beleive Lion is the king among animals?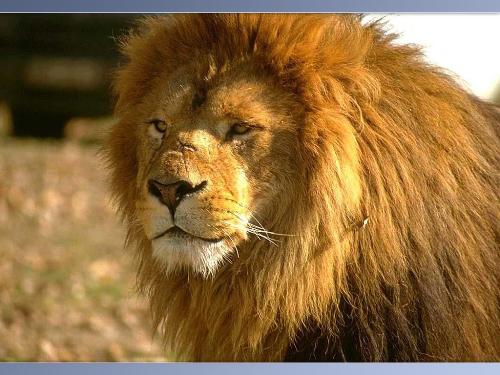 India
April 20, 2007 6:29am CST
The stories from our childhood taught us that Lion is the King of animals. Do you still believe that concept? Is it a fact or a human imagination/ concept only. Many of us has seen the beautiful movie 'The LION KING' and we enjoyed it also. We still used to tell our children such fairy tales where animals are characters and they also enjoy them well. To kids - for grown-ups also - Micky mouse, Tom and Jerry and other Disney characters are ever fascinating. If it is a fact that Lion is the King of animals, how many lions know it??:-) Please share your thoughts on it.
1 response

• United States
20 Apr 07
I think lions are known as the king of the beasts/jungle because one of the only animals known to attack a lion, outside of humans, are the hyenas. They can only kill a sick or injured lion. No other animal dares to try. The biggest threat to lions is humans and the growing population expanding into their lands where they once roamed freely. Also, within a pride there can be only one alpha male, somewhat "king" like in it's own right. I love lions and have thought them a beautiful creature for many many years. I used to want to raise one up from a cub when I was a child. LOL