The World's Smallest Horse!

Philippines
5 responses

•
21 Apr 07
Isn't she gorgeous. I could just pick her up and hug her. Mind you I suppose she is not really much 'use' as a horse as they are supposed to carry things for us. Perhaps she could be a lap horse and carry a handbag! LOL

•
6 May 07
Thanks for waiting before awarding 'best response' then giving it to me. Brilliant. I am now reminded of the horse and how sweet she is again.


• Canada
4 May 07
Indeed it is true: http://www.worldssmallesthorse.com/

• Philippines
24 Apr 07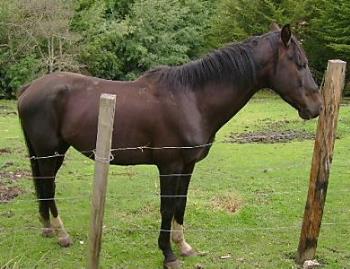 It's difficult to believe but like human beings, there are abnormalities, and this might be one in horses. It's really very cute compared to the normal size horses.

• United States
21 Apr 07
When I saw your post, I just had to go read the article about Thumbelina myself. It's amazing! A 17 inch horse, how freaky is that?