A Superman Themed Birthday Party!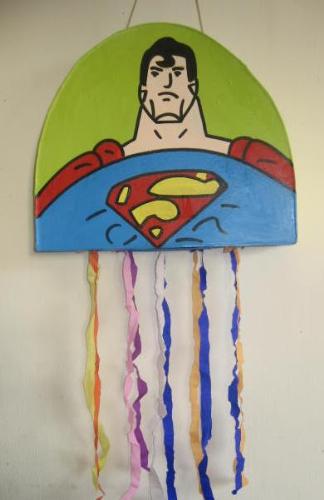 Philippines
April 21, 2007 8:51am CST
I need suggestions on how to make a superman themed party. My son is turning 1 this coming May and I want to make it reaaalllyy fun! I already bought a Superman Piñata, candies and stuffs to fill it in. Other suggestions? Do you know any games that children will enjoy thats realated to superman somehow? Any idea to make my son's bithday party a blast will be surely appreciated.
1 response

• Philippines
21 Apr 07
You can ask the guest to wear Justice League custumes. But ofcourse superman's custume should be exclusively for our son. you and your husband can wear farm clothes cause you're the kents ofcourse. make sure candies looks like crystals with colors red, green, an other kryptonite colors. about the game, ofcourse you don't want a superman pinata. make it a lex luther pinata, he's the bad one!

• Philippines
22 Apr 07
Oh, why didn't think of that earlier. The Piñata should have been lex. My piñata is a superman but I dont see any Lex Luter Piñata... =) thanks for the suggestion! I'll find myself and my hubby the best farmer suit.