Do you snore at sleep ...be honest...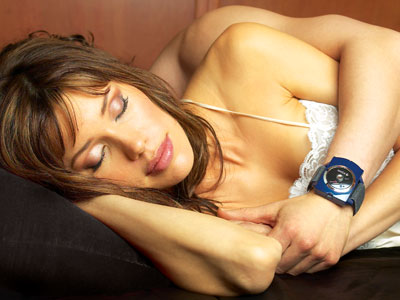 India
April 21, 2007 1:07pm CST
Snoring...it indicates u have.. 1..Excessive day time sleeping with napping that often does not fully rest the person. 2..If u have sleep apnoea u begin snoring then stop breathing for 10 sec..(apnea)..The apnea temporarily quites the snoring after which u awaken with a large snort .This pattern in 95% of people with sleep apnea.. Effects..: Blood O2 levels are lowered which causes the heart to pump harder and blood pressure to rise this results in poor night sleep..which leads to drowsiness during day time and can interfere with person quality of life .untreated persistent snoring results in ur life time risk of developing problems such as Diabetes high BP and even heart failure and stroke
1 response

• United States
21 Apr 07
I do snore sometimes when I am really tired and if I'm laying on my back. My husband has those symptoms of sleep apnea. I've been trying to get him to go for a sleep study. He has high blood pressure and diabetes already.