How do you feel with this kind of scene at Boracay?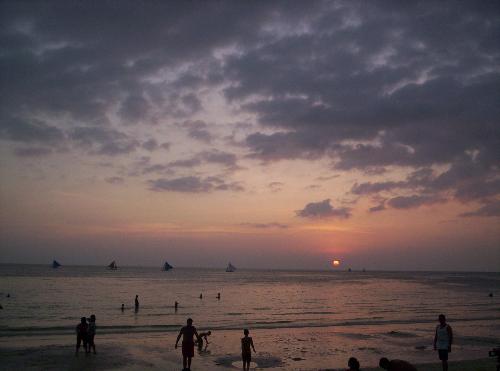 Philippines
April 21, 2007 9:16pm CST
There are alot of beautiful places to visit here in the Philippines. One of them is Boracay. See the view in the image I have attached. I just wonder how you feel when you see that scene in Boracay. Does it look sad? Do you feel relax?In my own thoughts, I feel very romantic when I look at the place. Share your comments. Thank you so much!
6 responses

• Philippines
22 Apr 07
Unfortunately, my mother was from Aklan, where Boracay is situated. I've been to the province, but was not lucky to visit that famous island. I only went there for a vacation on my aunt's house, stayed near the fish pond and go loco over fresh milkfish, fresh coconuts and learn other things!;) Two things that I wish I could experience when I go there, the Ati-atihan festival every January and also to someday have a great vacation in Boracay.



• Philippines
30 Apr 07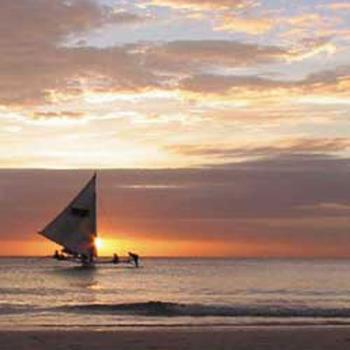 My heart really belongs to bora! There's no other place on my mind but bora. . . A lot of times i'd been there and just like a couple of weeks ago, we spent our pre-holy week vacation there. As you can see, that's me on my profile enjoying the sunset there. You'll love it really! Hope someday you can visit the place. . . And oh by the way, nice pix you got there. Its soo romantic. Love it! (",)

• Philippines
27 Apr 07
Wow! The picture makes me really excited for our Boracay trip next month, we'll be staying in a beachfront room in Station 2 situated right in the middle of White Beach Boracay.

• Philippines
22 Apr 07
Boracy is beautiful. I love the beach, the sun, the scenery. I just hope to be there. (^^,LOL)