Does cats like freedom?

China
April 22, 2007 7:59am CST
I had a cats 6 years ago.As he like the freedom so much,he always went outside at night.So all of my family needed to find him in the dark with a torch light! But unluckly,one night he went outside and never came back agin.I was so sad,I found him with a torch light for about two hours but just couldn't find him.After that,I didn't have a cat any more.
1 response

• Canada
22 Apr 07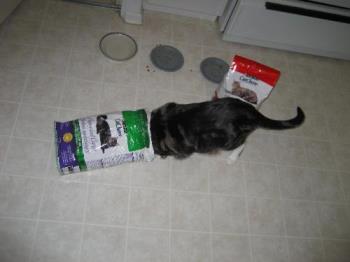 I think they like freedom on their terms.. In other words, when the spirit moves them, they like to run away from the yard and explore. But they also like it at home because the know it will be warm and they will be fed.