how much do we earn in uploading pictures?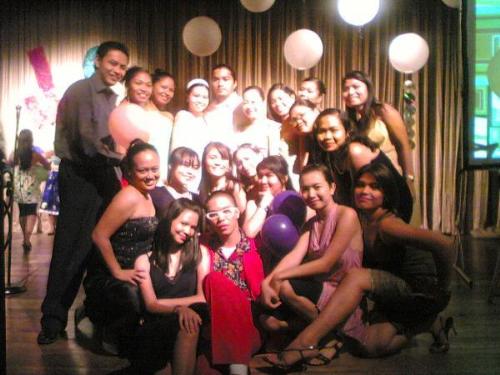 Philippines
April 22, 2007 8:26am CST
can we really earn through uploading pictures? seems in effective to me, coz i uploaded like 5 pictures yesterday but i only earned 0.1 cent for it..huhuhu that's pretty sad. how about you guys? do you upload pictures in your discussions? do you earn good for it? hope you could drop by to give your idea.
3 responses

• Canada
22 Apr 07
Well actually I maxed out one day at about 15 pictures and they said I had reached my quota for the day.. I earned 7 cents for the pictures that day.. Since then I have found that you are paid one cent for one picuture, one cent for two, one cent for 3, and 2 cents for 4, and 2 cents for 5 and 3 cents for 6. So basically, I believe you are paid half a cent per picture, but you want to stop on an even number. If you do 3 you might only get one cent because they do not pay two and a half cents. But if you take 4 you will get two cents. I was paid 7 cents because I uploaded 15. So I was paid one cent 7X and not paid for #15......... Hope this helps..

• Indonesia
21 May 07
Thanks for the info. It's very usefull for newbie like me.

• China
23 May 07
thanks ,ironstruck.your respond is so useful for me,becuase i have the same question aout uploading photoes.Sometimes i can earn 1 cent per 1 photo,but sometimes,i just earn less than 1 cent per 1 photo,for example,i have uploaded 10 photoes,but i just got 5 cents.I think the reason is as what you say.But i do not know how mylot value the photoes.

• Philippines
13 Sep 08
Great analysis ironstruck. Thank you for the great explanation. I'm glad I've found this discussion while browsing through austere's created discussions. This question has been going through my mind for two days already because I love taking pictures and was thinking of uploading my pictures to mylot to add to my earnings.

• Philippines
22 Apr 07
Yes, we could earn from uploading pictures. Choose the one that is relevant from your topic or discussion. You may also upload pictures on the interest section, upload more so you can more my dear. I don't earn that much from uploading pictures but it adds even some cents to my earnings. Goodluck!