What Are Your Top 3 Favourite Things In Your Room??

11 responses

• Philippines
25 Apr 07
My top 3 things in my room are my cabinet,bed and air conditioner.I found these 3 things most valuable for me and I always take good care of them.


• United States
22 Apr 07
I think that there are three good things that I I love most in my room, My bed, My sketchbook, and my phone.

• United States
22 Apr 07
My bed it's so comfy..my air conditioner I need to be cool to sleep. and my husband's magic bag of toys.


• United States
22 Apr 07
The top three things in my room are: my very comfortable bed, my computer, and my television. I love staying in my room most of the time, but then with my busy schedule outside (as a full-time teacher), that has become a luxury lately. Only at night would I usually enjoy these things in my room. I bet your room is great, too! Happy myLotting!

•
22 Apr 07
My favourite three things in my bedroom are: My computer - spend many hours per day doing stuff from playing online games to posting here on mylot. My Bed - my source of relaxtion and comfort and its the most comfortable bed in the world although everyone says that. My TV - watching footbal, formula1 and other things whilst posting here on mylot. Those three are in order by the way.

• United States
22 Apr 07
I would have to say my t.v., my laptop, and of course my boyfriend. Although my clothes and stuffed animals are close to the top, too!!! And sometimes my kids and my dogs, when they are in there, but my t.v. is still #1.

• Canada
22 Apr 07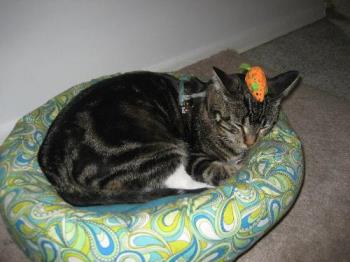 You did not say what room.......But in my bedroom it is my heated king size waterbed, by big fluffy pillow and my cat==the great mouse hunter..

• Singapore
22 Apr 07
hi my top 3 favourite things are my computer, my TV & my bed! ha ha ha!!!