how to make more money through mylot?

India
April 22, 2007 9:38am CST
how to make more money through mylot pleas post ur ideas, do u know any shortcuts ?
2 responses

• Philippines
22 Apr 07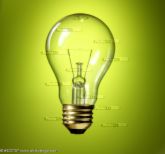 Earning a lot here in mylot needs much effort and passion at the same time. I have a friend who told me some tips. For one, she would post more or less 50 discussions everyday. Of course, they should be quality ones. You should focus on the quality of your posts and not just about quantity alone. Also, in making your own posts, you must make it simple and very interesting so that you can surely get answers from other members. Getting answers from your forum will assure you of some earnings. On the other hand, you must answer other's discussions as descriptive as possible. It should contain more or less 8 or more sentences in it. I've tried it and it's really rewarding. Try it for yourself. Enjoy your stay here.

• Philippines
22 Apr 07
one thing i can tell you for sure.. there are no shortcuts! besides, its not that hard to earn.. get referrals! make quality posts! make every post count! respond in discussions, make more posts! those are the only ways.. c",)