do you play poppit in pogo?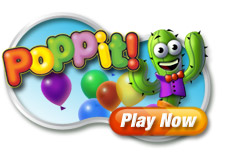 Philippines
3 responses

• United States
24 Apr 07
The first game I ever played on Pogo was poppit. I was so addicted to it. Now I love playing the word games such as word whomp whackdown amd qwerty. I like turbo 21 as well. I like games that make you think quickly about your answers.

• Philippines
22 Apr 07
actually I've never played in pogo or heard of it either.. But I do play some of the games that you've mentioned above, like word whomp and bejeweled. I used to play it on yahoo games but now I'm just searching for downloable flash games so that I can still enjoy playing them if I'm not using the net..

• United States
22 Apr 07
I am a total pogo addict i love poppit mahjohng and several others i liked the hog heaven when it first came out but latly I have found it boring !