What was the last movie that you 've seen and were impressed by?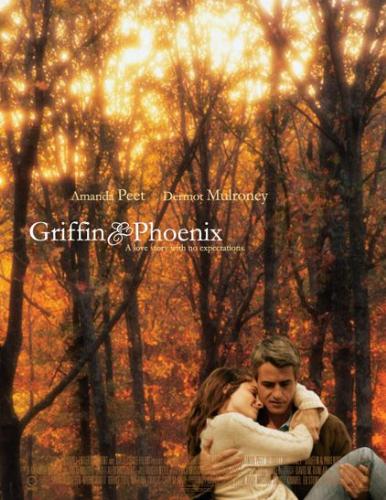 Romania
April 22, 2007 5:08pm CST
I saw "Griffin & Phoenix" yesterday (2006 version), which was an extraordinary drama, kind of cry at times, laugh at times type of movie, definitely recommend it. Following the pattern of "The Notebook", "A walk to rememeber", "If only"... Please do share your choices here, regardless the genre.
4 responses


• Romania
7 May 07
Thanks for your sugestions, i'll keep them in mind.

• United States
24 Apr 07
Night at the museum (sp). I loved this movie it was funny but you still learned something. I loved that my kids could also enjoy it with me.

• Romania
25 Apr 07
Agree, i also liked that movie. Thanks for replying.

• Portugal
23 Apr 07
I love to see movies based on true stories. And i think a good movie must have a good story, otherwise the movie is not good. I like historical movies because of its battle scenes. It is important for the producers to know how to realise those scene because it will give the movie's rate. For example i saw "300", which is based on a great story, the movie looks good except the battle scenes. I don't like it because it doesn't look natural. All i saw was just computer simulation and nothing looked real. It's like watching somebody playing GTA or something. At the opositde plan stays Mel Gibson's movie Apocalypto. Great movie, great scenes even they are too bloody some times.

• Romania
23 Apr 07
I also enjoy movies based on true stories, i like to read about the real story after i see the movie. And i liked "300" too, special effect included, it was something new, out of the ordinary. I haven't see "Apocalypto" yet but with all this positive reviews i'm planning to, as soon as i can. Thanks for replying.

• Australia
22 Apr 07

Hello, the last movie i have watched and impressed me was rocky 6, in fact the rocky series is my all time favourite,I like the motto of rocky which he would never give up and fight till the end, even he was an underdog everytime,he was fighting hard, when he fell down on the rign, he climed up and fight again,when he borke his eyeballs, he wiped off the tears and blood and fight again.

• Romania
23 Apr 07
Yes, great movie, i loved the scene with Rocky and his son, when the son visited the restaurant, had such an emotional touch. Thanks for replying.