Do You HATE Somebody Right Now, But Truly LOVE Him At The Same Time?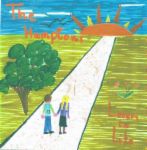 Philippines
April 23, 2007 6:28am CST
I hate him over my dead body. He is my x husband. Its almost 4 years now since we separate. There is still a resentment inside of me. The bitterness he caused me. I have already forgiven him, but still there is a pain in my heart. A broken pieces that i dont know how to heal it. But no matter how i hate him, there is a puzzle pieces that i know he is the only one who can complete it. Because deep in my heart, i know, i still LOVE HIM the same!!!Am i stupid???
3 responses


• Ahmedabad, India
23 Apr 07
well I believe that if you love some body or anybody you cannot hate! If you have hate feeling for anybody then you are not loving that person! This so called hate-love happening is a play of vitality and it has nothing to do with love!