what would you tell her if...?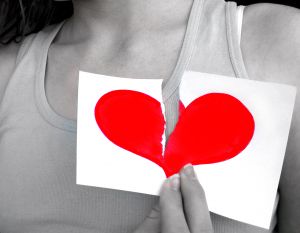 Philippines
April 23, 2007 9:16pm CST
i have a friend, who is sooooo pessimistic about love and relationship and even in life...i think she started to act that way because she always fail to have a lover who will pass in her own set of standards. right now she is starting to hate boys, and thinking that she is not capable of getting married someday, to think that she's just 24 years old and too young. Yes, she had a bf before but it didnt work... hmmm... she tried to make moves, to win her most beloved guy by submitting herself and all, but the result is negative... she found a guy whom she thought who would be true enough and give her love back - but then again it was such a failure...right now, i think she hates the world,yes! she's happy with her career and friends, but she admits "she's not contented" - what would you tell her if she was your friend?
3 responses

• Philippines
24 Apr 07
Wow, having a great career and friends around I think will make us happy but I think the reason why she said she's not contented is because she feels there is still something missing in her life.. and that is a partner.. We can say that 24 years old is still young, true, I'm just 22 myself but probably she has her own way and plans that's why it led her to think that way. Tell her that everybody has a better half just around, let her enjoy her life for now even if she's single. She doesn't have to look for love and pressure herself about this thing. Let love find her, it will just come in time.. I too myself have been in 2 past relationships that didn't work out, but I didn't torture myself with those thoughts in fact I'm thinking the other way around.. I'm just excited more to think about the guy I will meet and soon meet someone I'll be with for the rest of my life.. Now, I'm happy with my boyfriend and of 7 months together I can really see the difference with the 2 past relationship.. This time it's different, tell her that don't lose hope on love but don't hurry herself on it as well.. There's more to life than guys at this time.. :)

• Malaysia
24 Apr 07
hey.. i have one friend similar to your friend.. she too think that she someday won't get married.. i think it's because she's worrying too much of her look.. oh come on.. everyone will become old someday.. and that's the day you will regret for caring too much of your look that you eventually didn't notice something more important in your life.. i did advise her too.. but she refused to listen to me.. while we always compare our problems.. she seems like she's having more problems.. actually i do think her problem is small since it can be easily solved... erm.. people just love to think in a different way huh? no idea what's with them.. =_=

• Philippines
24 Apr 07
I know that she knows that not all men are the same. Heartache/pain will eventually heal at the right time. Don't push her to meet or enter a new relationship for it will only deepen the wound. Time will heal the pain. Just pray that it would be sooner. Goodluck and Godbless to your friend.