What do girls prefert???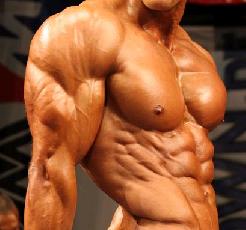 Niger
4 responses

• United States
24 Apr 07
I prefer in between. I do not like skinny men, body shape. I also do not like the bulging biceps and Mr. Anmerica looking body shapes. I like inbetween. Nice figure, not too heavy, well toned. That does it for me!!


• Philippines
25 Apr 07
i don't like skinny guys coz i hate to touch their bones..my husband is a chubby one and i am encouraging him to loose the fats around the waist and he will e perfect.

• United States
24 Apr 07
I am a girl, and I prefer the one that looks ok on the eyes. I don't like someone who's viens stick an inch off of his arms. Its just not practical or attractive to anyone for that matter, just not normal.