LAST PLACE you TRAVELLED? where?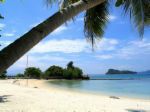 Philippines
April 25, 2007 9:25am CST
When did you go there? What were your memorable experiences there?
3 responses

• Malaysia
29 May 07
i've just came back from my vacation in hong kong few days ago! loved it, it was awesome! a bit tiring because we had to walk here and there, but fun, nonetheless. it was around 3 and a half hours from my country to hong kong, by plane. i would love to go there again, there' just so many places to visit and shop over there!

• United Kingdom
25 Apr 07
My last holiday was in August 2006. I got a cheap flight to Bulgaria. I spent a few days in a historical town built on seven hills. Then I went to an even older town. I loved seeing the fortress there. I saw a sound and light concert there one evening. It looked magical. Next I took a train past all the lovely golden fields full of sunflowere up to Romania. I went to a charming old town with a wall around it. The buildings there like the clock tower were amazing. Then I went to a charming town surrounded by beautiful green mountains. I had enough time to see a stunning fairy tale like castle. Wow! My hotel room overlooked part of it. I had a late running train so had very little time indeed to get the train back to Bulgaria. Amazingly I got to it just in time. Next I spent somer days in a coastal village. One part of it was a national park. It was simply gorgeous to swim in the Black Sea.

• Ireland
25 Apr 07
The last place we travelled abroad was Gumbet in Tirkey. That was last September for 2 weeks. It was one of the best holidays ever. The weather was gorgoeus. Food and drink and everything in general was so cheap. It is one of very few places we want to go back to asap. We are going to Portugal in 2 weeks for our summer holidays, so might go back to Turkey next year. I would highly recommend going there.