Do you believe in destiny?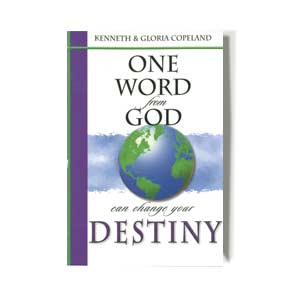 Jordan
April 25, 2007 5:53pm CST
Do you believe in destiny? I believe in it strongly, many things happened in my life and I thought it was by chance, and lately I just found it was planned and everything takes place as it should happen. I believe in it because I know there is nothing happens haphazard or aimless, every step in the person life or even at the level of the universe had been calculated and planned, Thank God for that. Do you believe in destiny? What things made you believe in it? Why do you believe in it?
6 responses



• Argentina
24 Jul 08
As a true believer in fate and destiny, whatever choice you make will be the only one you can actually make. Right now you think you have a choice. Yet you will follow a path, go in a direction, believing that you could have done it differently but perhaps you never could have anyway. What we do is what we do and the only thing that makes us believe there is a choice is our belief that we are choosing, that we control our destiny in each moment. There is no actual proof that choice exists. So, you will do whatever you do, even if that is to avoid choosing and ultimately it was probably destined to be that way and could never have been different anyway

• Philippines
27 Apr 07
i believe in destiny. i believe is planned ahead and it is already mapped but it is still up to us to choose and decide what we do in our lives.

• United States
25 Apr 07
i do believe in destiny too, too many things have happened because of destiny that i can not explain, for example how i met my husband i ended up gettin a job where he lived the funny thing is i promised myself since i was little i was never gonna have anything to do with this field, anyways i ended up meeting my husband through their and the more we talked the more we found out if we would not have met like this there would have been other chances because we were both interested in going to the same universities and our grandparents live not but 10 mins away from each other so yea all in all i believe in that whole faith and destiny

• United States
25 Apr 07
I do believe in destiny. I was overseas at a base and my husband was supposed to be at another base. When he got where he was supposed to be they said that his orders were changed and he was sent to the base I was at. We met and started to date each other and the next thing you know we are married. If you think about it if the orders hadn't been changed we would have never met.