Cat's name

Malaysia
4 responses

• United States
25 Apr 07
of course it's good to give them names!they appreciate it! i have dogs,their name are bambi and bimbo,it just came out of my mind,but it's cute though,

• Australia
25 Apr 07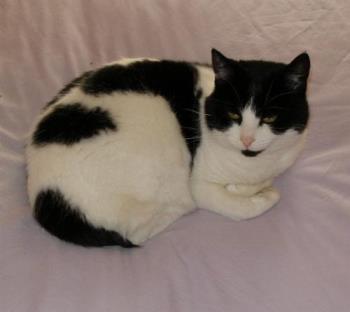 I always name my cats, I try to match them to their personality, I first cat was a dark grey cat so I called her Smokey, the next cat I had already had a name so I stuck with that then the cat I have now only has a stump for a tail so I called hin Stumpy. But I have a friend who always has the same colur cats, always female and always calls them Man..I guess everyone is different....

• Indonesia
26 Apr 07
since i' married a computer freak so we named our pets based on it. we r cat lover and 1st name of our cat is Kernell and next is Apple :))

• Sao Paulo, Brazil
25 Apr 07
I named my dog. It is like if he was a member of our family, it's usual to name pets here in Brazil. And also, it makes a lot easier to call him.