Do you give tip? How much do you give tip at restaurants?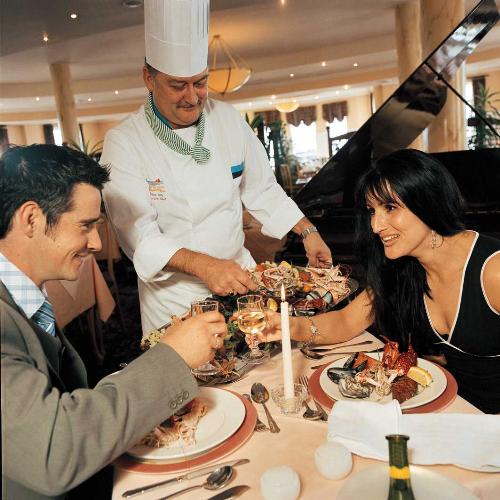 Jordan
April 25, 2007 8:44pm CST
I like homemade food, so I try my best to eat at home, but If I can't I had to go to restaurant. Sometime I pay tips if I'm pleased from the restaurant service, I don't give too much, and it depends on the situation. What about you? Do you pay tips? How much? If you have bad service, do you pay tips?
5 responses

• Canada
26 Apr 07
I usualy give tips, but it really depends on the service. If the service was awfull, the I give little to none, but if the service was good to very good I give more tip. I usually give 10 to 20% of the price paid; 20% is when the service was fantastic. You know, when you have two young baby and you have an excellent service, I tend to over tip since it's very rare.

• Philippines
26 Apr 07
It depends on the situation. I usually check the Official Receipt if service charge was included. If it doesn't have a service charge, then I have to give a tip. Around 10-15% of the total cost depending on the service.

• New Zealand
26 Apr 07
hi scapula, In my country tipping is not a common thing. I wouldnt even know how to, only from what Ive seen in movies. Im sure there are alot of people here in my country that are not familiar with it, unless they travel overseas i suppose. For a start what is the purpose of tipping and is it a compulsory thing where your from?

• Philippines
26 Apr 07
I oftentimes eat at restaurants especially during payday. I treat myself after a stressful work. I also give tips but the amount is variable. it basically depends on the waiter's service.

• United States
26 Apr 07
I always tip when I go out to eat. Here in America most servers only make 2.13, sometimes a little more an hour. So they rely on their tips for income. I worked as a server for several years so I know how hard the work is. I don't go out to eat much anymore just because I like staying at home and cooking, not to mention it's cheaper. But when I do go out to eat and have good service I make sure to tip generously, normally around 20%. And if I don't have the money to leave a tip I won't go to a restaurant. I will just go for some fast food. The way I see it is if you don't have the money to leave a tip don't go out to eat. That may sound rude but that's just my opinion.