How can the spamming in orkut be stopped?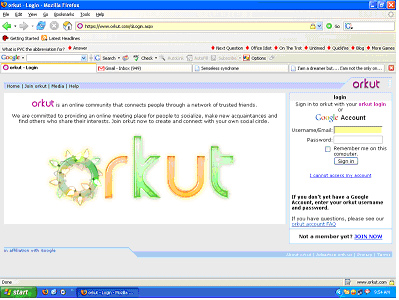 India
April 26, 2007 9:59am CST
Do u have any ideas?I think: 1) Make orkut once again invitation compulsary.. i mean not open... ppl should not be allowed to join by a plane registeration, they should be invited by the exisiting ones. 2) Anti-spam bots... there should be intelligent softwares which can detect the most familar spams like xxx videos and all and delete 'em instantly.. this will reduce more than 50% of the spam in orkut. so.. any other ideas?
2 responses

• India
14 Dec 07
Thanks for the information.....I think a little are from the orkut admin will make the orkut beautiful... Orkut...i think it became the last word for friendship nowadays...orkut orkut orkut...it is coming to more popular...I am using orkut as my social site...No other site is this much cool and funny..I heard that orkut is banning in many countries... Thanks for the discussion....

• Sao Paulo, Brazil
30 Apr 07
Well, there should be more staff. They should ban the IP of whoever creates falses identities for one week. Which means: you created a fake, then you won't be able to log in at Orkut (in any of your accounts) for one week. After, you'll be able to log back. But you'll have lost your fake account. In the third time you create a fake account, your IP will be blocked for one month. I doubt people would keep creating fakes.