1000 posts

Philippines
April 26, 2007 9:59pm CST
I have just posted my 1000th post but I'm still far from the minimum of $10 payout. I received the other month few cents more than $10 after posting about 500 posts. Accordingly before, some got the minimum payout for posting about 200 posts. Does this mean that mylot is really reducing the rate of pay for discussions? What have you experienced or experiencing now? I hope that you share your observations.
7 responses

• Philippines
17 Dec 07
Hey there erminiasanjose! Wow, I am so impressed with the number of posts that you have made here. Yet, about the thing on the earnings. Well, as far as I know, mylot has a certain criteria for their earnings. Based on experience, the minimum credit they have given to my posts is $0.01. Yet there are also times which I noticed that they are giving me $0.02 per post depending on the quality of the discussion, response, or comment that I have made. So, don't lose hope. Just continue posting discussions of high quality and you'll then be surprised with the earnings that you will make.

• United States
27 Apr 07
I just started a few days ago. I had 29 posts yesterday and have 70 cents. I think that averages about 2.4 cents per post. At that rate by 1000 posts I should have 24 bucks. But don't go by me, I suck at math. Hmm, I wonder what criteria they use when the pay for messages?

• Philippines
27 Apr 07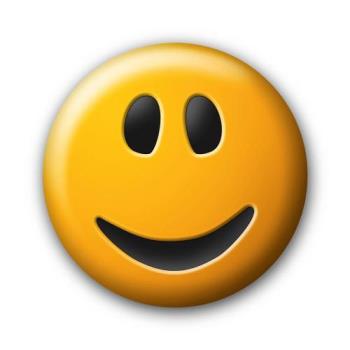 congratulations on reaching 1000 posts!:) i'm not sure if mylot has improved or not in terms of its earnings program but in my experience, i reached my first pay-out of just more than $10 after having 270 posts. i also reached enough for my second pay-out after almost 200 more posts. those were on posts alone. i never made much on photos or referrals.:) i thought i was earning better this month with my posts because i was able to earn more for less number of posts. goodluck and enjoy! hope you reach your second pay-out before month end too.:)

• France
2 Dec 07
No it doesn't work like this. The money you recieve for a post depend of the quality of the post, if it does answer to the question, and it has to be long to. I'm new and I though, like you, that one post worthed one cent but I've posted 105 comments and have earned $0.47 so far :) And apparently you earn more money if your rating is high ...

• Philippines
5 Dec 07
mylot has its own earnings calculation system and it's best to ask them how it works to have an accurate response. so far, if we want to earn more on our posts, it would be a good idea to check on the quality, relevance and length of our post. not all posts earn the same. some posts earn a cent, some don't. just please avoid one-liners or very short responses... they don't earn you. also avoid having your posts deleted, coz you also get your earnings deducted. goodluck to you both. :)

• India
17 Dec 07
hey at that it was good buddy but right now its not good i think . because i earned just 6 cents for the 54 reponses or posts i made last night. it was really a shocking for me. but i have still patience for it.

• Philippines
17 Dec 07
Hi! I think this is a very interesting post. It gives us insight into how to progress here, based on your own experience and the feedback from others. Wow! 1000 posts is something! I am nowhere near that number, but I am pushing on in between my thesis outline and fooling around with my little girl. Right now, I am at something like $0.74 for the number next to my user ID. Anyway, Merry Christmas and all the best for the New year. cheers!

• Pakistan
27 Apr 07
Congratz! I guess you are not doing it correctly as i have posted about 700 plus responses and already reaching my first ever minimum payout from mylot and i cant see why would mylot decrease their payout ratio seems same to me even that its my first month but still i think the ratio is same as with what i have started with. What i have seen and observed you only make the most when you post thats really long and have good quality that can be constitute as relating to the topic and ofcourse you can also upload pictures to get some more but should give good description so that it will also maximise your credit points,guess i forgot to mention my minimum is $25.00 at the moment and not $10.00 and i guess i'll be reaching that before the end of my first month in mylot.

• India
27 Apr 07
Congrats for the hard work. On an avarage one should earn 10$ for a rting or points close to 350. but I think in your case you look little brief in your responses and hence the little earnings probably. The earning algoritham in mylot is complex and hidden secret for users so I can't say anything in confidence but I suggest you to write quality responses to earn more. I normally earn 10$ for 300 points, but there is no such fix relation of this points and the earning I think. All the best from oarnamv.