what your name of it's dog?

Brazil
April 27, 2007 6:13pm CST
You have a dog, as it calls itself? I have 3, it's names I'm Ares, rogeer e SmallBlack.
5 responses

• United States
30 Apr 07
My Shep/Rott mix is Spoof, my Rott is Guenhwyvar, and my hound/heeler mix is Maxx. Some people will recognize 'Guenhwyvar' from R.A. Salvatore's books. She is a 600 pound black panther. My Guen is a 40 pound Rott. Well, at least they are both black.

•
30 Apr 07
my dog's called Rocco :-)

• United States
27 Apr 07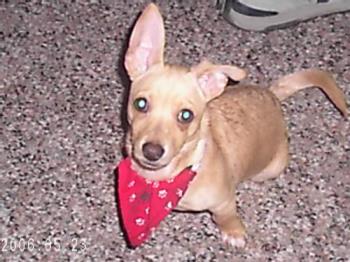 `I have two dogs.One is Rowdy and the other one is Jasper.I have a german shepherd and chihuahua/rat terrier mix dog.

• Brazil
28 Apr 07
That's cool, i also have a german shepherd, it's work with me in the K-9 division, it's name is ARES.