Do you like to keep a cat or a dog for your pet at home? and why?

China
April 28, 2007 4:22am CST
Do you like to keep a cat or a dog for your pet at home, and why? Does anyone here keep both cat and dog at the same time? Do they fight? From my experience, I had cat and dog before, but they just don't get along very well, so I just send my cat to one of my friends. What do you think?
9 responses


• Philippines
3 May 07
dogs are really good guards. no matter who may come into the house, the dog barks. a welcome bark to housemates and friends and a bark of warning if it is somebody who is unknown to the dog.


• China
3 May 07
Once my family had a dog and a cat,but they did not get on well.They did not fight,but they also did not play together.Last year my brother bought a coloured cat,this cat get very well with the dog,they always play together,they even eat together.

• India
28 Apr 07
I do not like pet dog, cat etc. Why I do not know. I see them in only in Discovery channel. Lot of animal shows are shown.

• China
28 Apr 07
yes, you can keep them if you don't have enough time to take care of them.

• Philippines
3 May 07
we have a cat and a dog at home. the cat comes to the house then opts to stay. that's how it always happens that's why we have cats at home. as for the dog, it is either given as a gift or we buy them from the petshops. we never had problems with cats and dogs quarreling. our pets have always a common bond of friendship among them.

• China
4 May 07
what wonderful dog and cat you have! Glad to know they are friends at your home!

• Singapore
3 May 07
I'm really a dog person and do not really see cats in the same way as I do dogs. Reasons for me in liking dogs is that once you make that connection with them, they seem to be able to judge your moods and feelings. They sometimes become this silent best pal who's always gonna be there for you.

•
28 Apr 07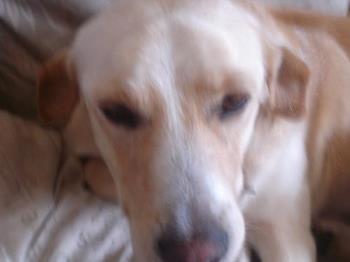 i keep both dog and cat at home, the dog is nero, the cat is guinnes, they are both well documented here on mylot. We also have a cat fish blessed be

• Philippines
28 Apr 07
I always wanted to keep a dog in the house. But not right now. I'd probably wait for the right time to have my own house since I am still living with my mom and my mom is allergic to dog furs. My grandmother had a cat once but I really didn't like cats. I have seen several shows in the television showing the good relationship of cats and dogs. I don't know why your pets didn't seem to get along.