How to be a resposible parent and make our home happy.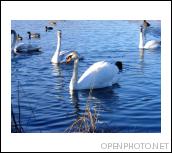 India
April 28, 2007 7:33am CST
Yes, Most of our home includes Parents and kids. All of us like to lead happy life with happy family members and a happy home. To lead a happy life we should be responsible in our life by all means. A responsible husband or wife, a responsible parent for our children with love and care. Then they will be more responsible and become capable of leading a good life and our life will be happy and satisfied.
No responses