What could be the reason why Slovene HMs commit Racist Remarks to Bruce of PBB?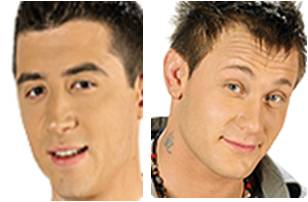 Philippines
April 28, 2007 8:35am CST
The two housemates MIHA and PERO was automatically nominated because of their racist remarks to PBB housemates season 2 Bruce Quebral. They've Said: Miha - "Bruce shouldn't go into the jacuzzi in order not to make the water brown"Pero - "He should give his finfer into milk in order to make it chocolate"For me they are just jealous of the skin tone of Bruce, cause most of them really want to have a darker tone... and that they always expose themselves to sunlight inorder to be tan. How about you? what could be their reason?
3 responses

• Philippines
28 Apr 07
Yes they are just insecure because girls inside the house maybe love darker men so they have absolutely no power over bruce when it comes to color complexion!

• Philippines
29 Apr 07
It was just a joke. Albeit an inapropriate one.

• Philippines
28 Apr 07
yeah it wasnt a nice remark they made.... Bruce was nice to them during his stay there.. and the pinoy housemates treated Tina well here.. but then those two were so tactless .... glad Pero was kicked out of the house hahahahaah he deserves it