The Subject I like best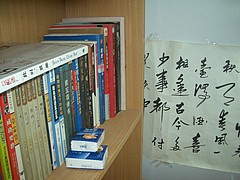 China
3 responses

• Canada
23 May 07
I totally agree with you, I need math to enhance my Profession, but am stuck where I am, which is still fulfilling and I enjoy doing it,but only because I cant figure it out, I'll get it for a while, and do well in class, but when it comes to the Exam, oh my God I always fail miserably!

• China
24 May 07
yes,math is very difficult,but remember no pain no gain,right?

• India
17 May 07
I like mathematics because its the only one subject which keep your brain to work alot and the physical body to work less.... But the universal quote is "Mathematics is the queen of all subjects" it means it a part of every subject but it does not generate any subject so mother may not be........ In further Algebra is the heart of Mathematics

• China
20 May 07
I am happy to hear someone have the common interest with me!Thanks your response!