the nba tittle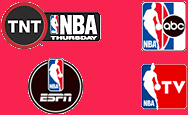 Philippines
April 29, 2007 6:48am CST
With the NBA on the playoffs, which team in the East do you think will capture the tittle in the Conference?Which team also do you think will capture the West Conference?
3 responses

• United States
30 Apr 07
as far as the eastern conference i would have to say the pistons and as far as the west it will be the suns and the championship i would go for the pistons

• Philippines
29 Apr 07
my fearless forecast will be the Detroit Pistons in the east and Phoenix Suns in the West... and Detroit Pistons capturing the NBA title the suns and pistons matchup will definitely be a great final series it will be OFFENSE (Suns) VS. DEFENSE (Pistons), it will feature the battle of two great point guards Nash vs. Billups and two defensive specialist Prince vs. Marion. i don't think that there's a team in the east now that are capable on beating the pistons in a seven games series. on the west side i only see three teams that will fight for the western conference finals, spurs, suns and mavericks.

• Philippines
29 Apr 07
Check my post in NBA entitled "Playoff Picture" to see my forecast for the NBA playoffs. I concluded there that Chicago and Dallas will be the two NBA Finalists with the West Champs Mavericks beating the East Champs Bulls in six.