Carolee in Wonderland.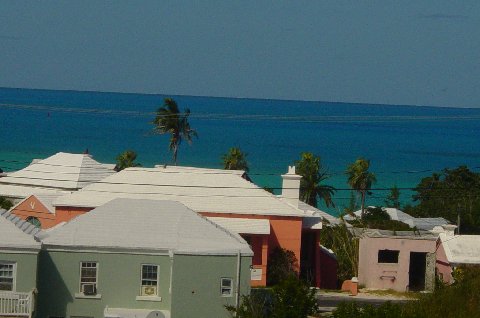 United States
April 29, 2007 11:22pm CST
My mother used to say I wore rose colored glasses. I always wanted things to be perfect, happy and romantic. I saw flowers, rainbow and sunsets. I never heard augments, bad thoughts or fighting. As an only child, I would retreat into a make believe world. I had dolls, doll houses, and paper cut outs to play with. I had a make-believe friend, Lilly. She and I would play with my toys and laugh and sing. My favorite book was The Secret Garden. I liked that there was an old garden that was turned into a wondrous place, filled with color and fragrance. I loved to picture me as the girl that fond the key to the Garden. I was Carolee in Wonderland. I wanted to fall into the dark hole and see the magic it held. But life happened. I married Prince Charming, and we went hand and hand into marriage. We had a fairy tale wedding, and are living happily ever after. BUT...... getting to ever after part was not easy. We had all the bad things that happen to most of us happen. We lost homes, family and money. But we never lost our sense of humor, and our faith. We keep holding hands, we stood straight and walked through many storms. We keep our belief in God. A lot of times it wasn't until the 11th hour before we got our blessing. There was no Mad Hatter, no Queen of Hearts and no Cheshire Cat! But there was a Dirty Dog, A Jack of Spades and Bald meanie! I wouldn't let anything take me down. I would have a minute of fear and an hour of courage. I would go walking in a dark place and start looking for a rainbow! There would be days I would want to pack it all in, but then I would remember tomorrow would be a whole lot better. So wearing rose colored glasses helped. Having faith and hope didn't hurt. Being positive was the key. Hanging around negative folks were not what I needed. One bad word can bring you down, while a word of encouragement can bring healing. I don't wear pinafores, or have long blonde hair. I don't drink tea, or eat little cakes. I don't talk to rabbits or cats. I do pray about everything! I do smile because I feel like it! And I do color my hair blonde because I want to! I may seem to most of you like a Pollyanna. But I don't know how to be anything else. I remember when I had my cataract removed from my left eye; I saw grass differently. I saw the sky cloudless and I saw the color red for the first time. That is how I chose to live my life. I want to see things for the 1st time all the time. I live near Disney World and like the fantasy of seeing everything as a child. I am Peter Pan all grown up. Tinker Bell lives near by, and drops star dust on me! I guess the lesson I learned is; God is taking care of me, so why should I stay up all night worrying about where my life is going. I have been lucky and unlucky. Some people would fold under the problems we all have to endure and some people would shine. We have chosen to shine. We have had nail biting times and soul searching times. We have had laid back times and sitting in the sun times. Being on the up side of life is always better. I am a realist too. I know bad things happen. But I don't live under a cloud and pout. I turn it around to learn a good lesson. Don't be blaming bad times on bad things! Each time a problem arises, fight the urge to complain. Try to see what lesson you are being taught. If there is sadness in your life, turn it around into gladness. Bring out the rose colored glasses, and sit in the sun. Don't be fooled into thinking that life stinks. Join support groups, start being happy. Have fun and run on a beach. If you lose a love one, think of the joy you had in knowing them, and how you have been enriched by their presence. If you were hurt by another's actions, pray that good comes into their lives, so they will never hurt again. It really works, all the tips I am sharing with you. I am not trying to preach to you. I am only sharing what has worked in my life. I have had things happen to me that could have made me a sour person. I have had troubles and problems. I will not accept being told what I can't do! I will fight and hold on to what I see as a good solution to a bad situation. You can't be me and I can't turn you into something you are not. But I can try to show you what life looks like behind my rose colored glasses.
8 responses

• India
30 Apr 07
This discussion of your has just made my life - atleast momentarily. Im going through a really bad time in my life right now with all the issues regarding my bf and where our relationship is going if anywhere. Reading your disucssion is making me realize that i just need to appreciate the fact that he is with me right now. No one has seen the future so why worry about it. Its better to be glad about whatever is with you right now. And to find those little things that can make you happy too. I really wish i could jsut frame this disucssion of yours and read it whenever im feeling down and out.

• United States
30 Apr 07
Go ahead and frame it, change my name to yours! Thanks for the kind words

• United States
30 Apr 07
If it wasn't against guidelines, I could copy and paste bindishah's response here. We even started the discussion today about where we were going in our relationship and how he doesn't know anymore....sigh What you wrote reminded me that I have always been an optimist and nothing should make me stop being that way now. I've gotten through almost 28 years of troubles, I can get through more. But really it was all those troubles that made me who I am today, I must be like this for a very good purpose. God gives us all stories to tell, some are good, some are not so good, all that matters is that we are willing to share them when He sends us the person we are meant to tell them to. It doesn't happen often but we need to be prepared for when it does. If we are always negative about things instead of looking for the good in it, we'll have a much harder time wanting to share those things when the time comes. Staying positive is important no matter how hard it is. What you said tonight gave me the motivation and reminder that I need to lean on God even more right now and trust that He will see me through things just like He always has. Also, you made me smile when you mentioned your childhood imaginary friend...my oldest daughter's name is Lilly.

• United States
30 Apr 07
See we are destin to be friends. We both have Lilly's. As i tild Binishah copy and change the names if you wish.


• United States
30 Apr 07
Wow—thank you- that was beautifully written. It really made me think also- I just posted that I have been in a rutt- and listed some problems that I am facing! This puts the whole picture in perspective. I thank you for this- I'm going to print this out and reread it when I'm feeling lousy- I want to live my life with rose-colored glasses. I want to stop worrying, and start enjoying again. I want to stop being bitter and miserable and be happy and full of love! I tell myself this all the time- but something brings me down and my temper gets the best of me. I keep telling myself I need a mini vacation away from it all- To get back to me- the fun loving person I once was- I am going to try my best to wear those rose colored glasses—and make it better just because I CAN! Your words have inspired me- and I'm glad to call you friend!

• United States
30 Apr 07
all going to prove God dosent promice us it will alll be rainbows but he does promice he will always be with us to see us through the hard times He has also taken care of me for well over 60 years (a woman doesnt tell her age ) so I have faith he will continue to do so untill he cales me home!


• United States
30 Apr 07
This was a great post and I enjoyed reading it. Could have been me that wrote it! Thanks for sharing.