working as a CALL CENTER AGENT even when you are already a DEGREE HOLDER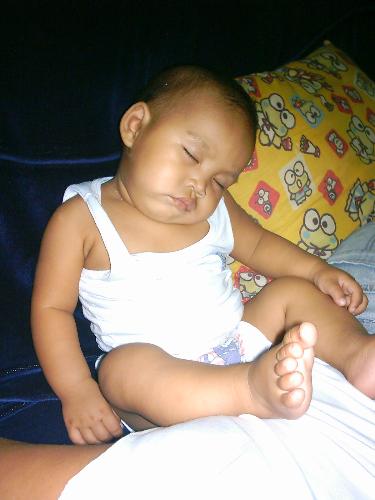 Philippines
April 30, 2007 2:36am CST
nowadays, CALL CENTERS are very popular and very in demand. Maybe because people are able to find an instant job and instant source of income. But how come there are some who already have a degree but chooses to work on a call center? Is it that they just enjoy the working environment or they don't get the job that really fits to their profession? CAn i have your views on this? Thanks in advance.
4 responses

• United States
30 Apr 07
I am a degree holder, and I work in a Call Center. I am a Supervisor, but where I work we deal with investments, and you pretty much have to have a degree, or some kind of lisence. For some people a call center is ideal because they do not have to deal with a customer face to face, and in the time that it would take to meet one client face to face, they could speak with two or three customers calling in. The Call Center that I work for also has a healthcare division, and they only higher telephone triage nurses. I know that there are call centers out there that higher just about anyone, with or without education, but the one that I work for is prestigious for offering opportunities for advancement. My self I started out as a representative on the phone, and have had two promotions since then.

• Philippines
1 May 07
well... at least you enlighten my views now. thanks for the response!

• India
30 Apr 07
i think, call centre jobs are appropriate for ppl who have just started off with their career and want easy bucks. a qualified person with a degree or professional expertise hardly go for it. these kind of jobs get monotonous with time and really get on nerves. young ppl can walk out whenever and wherever necessary and others who are totally dependent on this and would not get any prospective job have to stay back. thanx

• Philippines
30 Apr 07
yeah! i'm also thinking of that. that maybe people just want to have a job instantly...

• India
30 Apr 07
I am degree holder and never desired to work for call centres. The present society feels, that working for call centres, is prestigious. Not only degree holders, even professionals and the retired ones choose to work for call centres, which has lot of openings unlike other sectors.

• Philippines
30 Apr 07
maybe you're right. its just that compared to other industries call centers have a lot more job openings and job offers that give opportunities for those people who really find it hard to find a job that fits to their chosen profession.

• United States
30 Apr 07
Some people work there so they can start a job, there are many openings and if they want to go into something else they can. Many times they offer insurance, nice vacation days off, and sometimes people cannot find a job in their field so they try at a call centre. It is a way to make money and it depends on the centre, perhaps they will make it at the call centre. Pablo