Do You Talk to Your Plants??

Sweden
April 30, 2007 1:23pm CST
Some people do. Do the plants grow better? If they do, why??
3 responses

• United States
7 Mar 08
No I don't talk to them very often. But I caught one trying to sneak out in the middle of the night and I gave it a good scolding. Sometimes 3 minutes of beating will do things years of talking will never accomplish.

• Sweden
8 Mar 08
He, he, well, reminds me of the person who said: Yes, I talk to my plants and say, "the trash bin is over there" and they start growing very quickly..!:)

• Canada
30 Apr 07
I talk to mine.. it remains to be seen whether it actually helps them grow, but really, I just talk to everything. :)

• Sweden
30 Apr 07
It might be the CO2 we breathe on the plants when we talk to them, it is like food for them.!:o)

• Philippines
14 May 07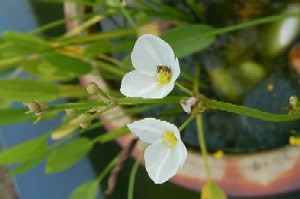 I have heard people saying they talk with their plants. I don't think plants grow better if people especially those who take care of them talk to them. However, if that's what they like, then just let them. I think it's just like having pet animals and people talk to them especially if they're living alone and have nobody to talk to.