Bond Women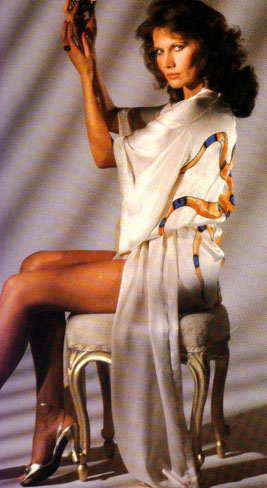 United States
May 1, 2007 7:13pm CST
There have been many, many women in the James Bond's movies. They are all different and unique. Bond Women and the actress who play them have their own sense of style. Do you have a favorite Bond Woman? Either the actress or the character she played? My favorite I think would be Maude Adams. She was different from all the other Bond actresses in that she played two Bond Women. She was in "The Man with the Golden Gun" and "Octopussy". She played very different characters in each. My favorite was as Octopussy. It was one of the first Bond Women to be really capable of taking care of herself.
9 responses


• United States
2 May 07
Do you know which Bond Woman's costume it was? There have been some very intersting ones over the years. Also which museum was it? I'd love to see it if I could.

• United States
3 May 07
I really can't remember, it was a travelling Bond exhibit in Vancouver, Canada. I remember one of the costumes was Jane Seymours because it was tiny! It was a lonnngg time ago so I'm not sure if it's still going on anywhere. But they had props and a few of their cars.

• United States
4 May 07
I am going to be the odd one here once again. My favorite was Cassandra Harris (who most of you probably know as Pierce Brosnan's late wife) who played Countess Lisl in For Your Eyes Only. She's been one of my idols since I was a about fourteen years old. IMO, she was highly under-rated as an actress. However, she was perfect for this part, and all her other acting roles that I was able to track down...

• United States
4 May 07
I remember the character. I liked "For Your Eyes Only" and it is one of my favorites with Roger Moore. The character of Contess Lisl was very good but I didn't realize that was Pierce Brosnan's late wife. I just never saw who played her before.

• United States
7 May 07
I think my favorite has to be Jane Seymour. And what a great choice the producers made by casting her. She is still gorgeous today! I mean I expected her to be pretty, but she is just stunning! I hope in the next Bond movie they give Daniel Craig a lady co-star as feisty or sultry as Jane Seymour was.

• United States
7 May 07
Jane Seymour was very good and I love that movie. You are right she is a stunning woman. I'd love to look half as good as she does. It would be nice if the future Bond women were fiesty and had back bones. Some I've seen just rely on him too much.

• United States
2 May 07
Maude Adams was great. After her would be Halle Berry. I liked her role as Jinx. She played well off Peirce Brosnan.Her character was strong and very believable. Most Bond women I didn't care for, too wimpy. the other one I enjoyed was the Russian woman in Golden Eye. Very strong yet femine. She showed guts and determination without being masculine.

• United States
2 May 07
Oh I agree Jinx was great. Halle Berry is a fabulous actress and I have enjoyed her in everything I've seen her in. She was great as Jinx and as a Bond Woman.

• United States
2 May 07
That's a tough one... I loved Claudine Auger, who played "Domino" in Thunderball... I hated Timothy Dalton as Bond, but I loved Talisa Soto as "Lupe Lamora." Then there was Eva Green from the latest, who played "Vesper Lynd." They were pretty good.. I know there are some other good ones...

• United States
2 May 07
I liked Carey Lowell from the one with Dalton with License to Kill. There were a lot of good ones I know but it's sometimes hard to remember who all they were.

• Singapore
21 May 07
who would you like to be the next bond girl? i personally would love to see a bond girl from india! she would add a really unique and exotic feel to the bond franchise and lets face it, bollywood is no stranger to action packed movies!

• United States
21 May 07
In many ways I think that Maude Adams was the most famous and at least of the earlier Bond Women. Yes I know that Diana Rigg, Jane Seymour and Ursela Andreas were also famous, but when most people think of the early Bond films and the bond women are mentioned they will either name a character or name Maude Adams, which makes me think that most people can remember the name Honey Ryder, but don't remember that Ursela Andreas played the part. I think it is also interesting that certain actresses seemed to have a certain look I mean if you look at Corrine Cleary in Moonraker either they wanted someone who looked similar to Maude Adams or they made her look similar. It seems to me that many of the women in these films have distinctive mouths, or lips wide mouth, full or pouty lips and most being brunettes. Either it is contrived for each film over decades or just something that seems to be. Not all just most, this includes those women from the unofficial bond films I liked Michelle Yeoh but I don't think I have one that is a favorite.

• United States
2 May 07
I am not a fan of the James Bond movies. I dont like to watch shows were the women dress so little. LOL I have seen many preview of the movies and they just dont interest me. So as a result of this, I have no favorite Bond Women

• United States
2 May 07
My favorite is Ms. Galore from Goldfinger.she was the first Bond Girl that was James' match.I love her voice.