Do you have some pictures/posters posted on the walls of your room?

Philippines
May 3, 2007 12:41pm CST
If yes, what are these pictures or posters that you posted to? Are they posters of your favorite artists or even actors or actresses? If you have not posted anything, do you have any plans of posting some?:) The wall which is nearest to my bed has some pictures on it. But not a poster at all. It's only a bunny and an owl drawing made by one of of my sister's students who is an autistic. Isn't that great to see? Look at the drawings itself. YOu can hardly believe that an autistic child can do it.:) How about you?
6 responses

• United States
21 May 07

I have pictures up in my room; genuine artwork if you wish. I saw a picture of a woman praying and fell in love with it so much that I bought it right off the bat; I put it up in my room; I also have pictures of three women in a church dressed up nice; I have a pic of that here;

• Singapore
3 May 07
Yea, I used to be pretty silly. So I stuck quite a few inspirational posters and lotsa of ribbons that I have won on the wall. Now they are just there to collect dust.

• Czech Republic
3 May 07
I have 2 in my room. One is from the movie Alien and other is HR Giger's Li II.

• United States
3 May 07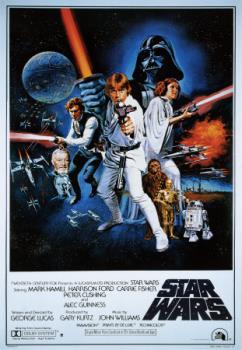 I studied a lot of film in college because one of my aspirations is to be a screenwriter, so in college I had a lot of posters on the wall that were either movie posters or things of that sort. I also used to put up memorable sports clippings up on the wall cause it helped me show pride in my favorite sports teams/figures. However, nowadays we don't hang anything anymore. Once we get a home, I will decorate my office with things, but right now all we have up are the paintings that the landlord had up in our place prior to us moving in.

• United States
3 May 07
We have some thing on our walls. One is a poster that says Love is Forever. The most neat thing about our room is we have a blue ceiling with glow in the dark stars all over it. The people who lived there before us used this room for their kids. We though it was so cool, we left it. It is neat to lay there at night and look up at the stars.

• Philippines
3 May 07
the walls have some items hanging on them. there's the calendar, the picture of a mermaid captured in crosstitch, a woman in black and white dress also in crosstitch. and a wall clock. the two crosstitch work which had been beautifully framed will be the answer that you want to have.