Are Organics More Healthier For Children!!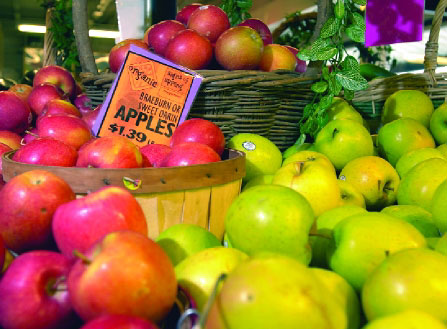 Australia
May 3, 2007 7:17pm CST
There is definitely a benefit in feeding organic food to children aged six years and under when you can. Their little bodies have less fat and more water than adults. This means they are less able to trap and store the water soluble chemical toxins, such as pesticides, in their fatty tissue. Also, children's organs, particularly the kidneys, have less ability to detoxify their bodies of the pesticides as their organs are still maturing. The problem with organic food is that it is more expensive than regular food and also won't keep fresh as long because it doesn't have additives like regular food. It will be some time before we can all afford to only eat organic, however a good starting point is organic fruit and vegetables, which will reduce exposure to chemical toxins.
3 responses

• South Africa
6 May 07
Kathy this is a wonderful discussion! My son whom i adopted at 8 months was really sick for a very long time... it has been a year now that I have been washing clothes, dishes and cleaning the house with organic cleansing agents. Using organic soap and shampoo for bathing and hair and started using organic food. My sons health has improved 100% and has not been hospitalized in all this time. It is a costly process but need not be done all at once. You can slowly each month add another item or two and before you know it you have a whole lot of goodies that are organic... I also no longer use the common table salt, but himalayan crystal salt and this has also gone a long way to adding better health benefits to my entire family. Even using the sole mixture as a cleansing agent for your face is amazing. I can tell you that by using organic foods and things you actually save money because the doctors bills are far less. I love organic.

• South Africa
8 May 07
Yes it is ! Thank you Kathy... I just went on to Yahoo and found your message there... I am still trying to get the hang of things on mylot, so I am not a very good mylotter, but ja, at least I am trying... I have still not managed to skill and art of putting on an avatar yet... I just do not seem to get it right...

•
6 May 07
My problem with foods labelled "organic" is that there is no way to prove this and I could not only be paying more than I should, I could be ingesting chemicals unknowingly. The airborne pollutants are a factor over which we have no control at all, so all in all I think that MOST organic producers genuinely produce a product which is as free from chemicals as is possible, but I do wonder whether, during transit, they are actually exposed to a high level of toxins in any case? Since the skins of many fruits and vegetables are full of the vitamins . . . I must confess I eat what I can get and we are trying to grow our own - with about minus ten degrees of success - in an effort to boost my immune system. It is a good topic, though. My other thought is that governments are keen to tax foods which are "bad" for you but my heart sinks when it endorses a food as "good" becuase I know the price is going to soar way above my budget, and, crucially way above the budgets of families on low incomes who need every vitamin they can get.