Roll-On or Mini-Stick?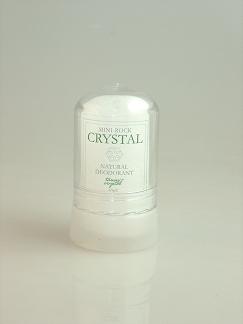 Philippines
May 3, 2007 11:36pm CST
Deodorants are important part of our hygiene, but which type do you use Roll-On or Mini-Stick. My Biology teacher said that Mini-Stick is not good because when you use it you don't sweat in the armpits at all, and if you stop using it for just 1 day and you sweat in your armpits it will smell awful because the sweat and the smell is stored in your armpits. While if you use Roll-On you sweat in your armpits but it gives no bad smell. If you sweat you release dirt in your body that's why if its stored it really smells so bad. I had a cousin that's using Mini-Stick and he didn't took a bath for 2 days and DAMN he smell awful can't really explain the smell, like your inside the MMDA's Male Urinal. So you What do you really use?
8 responses

• Canada
4 May 07
You bring up an interesting point. I had not thought about it that way. I guess we want the wedness to totally disappear, and so we use a mini-stick, but we don't realize the necessity of a bit of wetness. The trouble is, as humans, we try to lock up anything natural, wetness, a bit of odour, till it backfires, and we end up doing damange to something. Thanks for bringing this to the world's attention.

• Philippines
21 May 07
I used roll on sometimes I do used mini stick . It really depends if what is available in my room. But when am into travel I do used mini stick because it is handy and it is easy to packed and it is not that hard to carry even in your own pocket.

• Philippines
20 May 07
i prefer roll ons. i really dont have much problem with my underarms so i just use nivea's whietening roll on, it smells gentle and its also mild. i prefer that because nivea has been a trusted brand in our family.

• Sri Lanka
11 May 07
Thank you for this informatiive topic. I use mini stick. My armpits are used to it. What i do not like about the roll ons is that they are wet as applied. And if you are in a hurry it might come off and stick onto your clothes. And i find it unpractical. Maybe others still prefer roll ons, because it has a good effect on them. Sometimes if I will just be staying in the house and do only myloting, I do not out deodorants anymore.I usually put them whenever I will go out. In that way I am giving an ample of time for my armpits to get rest from deodorants. In your cousin's case, I think that he/she might not have hardly scrubbed her armpits. Because based on my experience,while soaping my armpits, I noticed that the deodorant that I applied yesterday is still there. And that makes the sweat trapped. So, I make it sure that I scrub my armpits very well.

• Philippines
11 May 07
im using a cream form of deodorant - safeguard advace sports, its the best i've ever used. i've noticed that roll-on when used and you dress up with out letting it dry up, would harden in the armpits of your clothes. i am allergic to both roll ons and mini stick, it would usually cause my armpits to itch.


• United States
4 May 07
I notice if I use certain deodorants I smell more when it wears off, it can be a roll-on or a mini-stick. It also depends on the brand and what the fragrances they are. I recieved a free sample of Secret Clinical Strength and it is te best I have ever tried. I was stuck with getting my dads body odor (you usually inherit something you dont like), so it has always been difficult to find a deodorant that actually works. I don't like rol-ons that much because of the wetness, I use then sometimes when I am out of my regular deodorant/anti-perspirant. But I think it also depends on the chemicals in your body and how they react to the deodorant, one person could have terrible body odor and another could use the same deodorant and have no problem. This is the same with perfume, it doesn't always smell exactly the same on every person. Maybe your cousins chemicals that are coming in contact with the deodorant make that horrible smell.