Why People Have Different Kind of Skin Colour???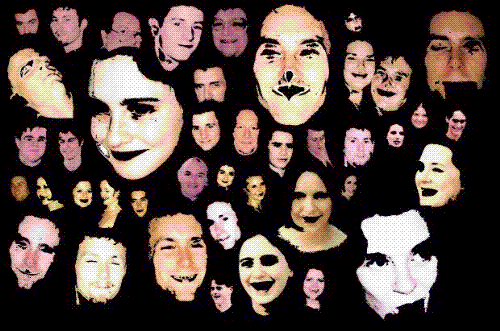 Malaysia
5 responses

• India
4 May 07
I think it is a combination of genes,environment & climate.Genes decides the melanin in the body which is primarily responsible for the skin color.actually environment play a role as cold climate generally makes skin white & heat conditions dark.So actually it is combination.

• India
4 May 07
The color of the skin depends on the pigment present in the skin called melanin. If the pigment is present in larger quantities, the color of the skin is dark. The quantity of this pigment depends upon the race of the people and the place where they live. If your place has various kinds of people with different colors, its because they might have migrated from various places to your place.

• Malaysia
4 May 07
The reasons behind why people have different kinds of skin color probably because of the amount of melanin contain in their skin. We could still consider also the races/etnicity.

• Philippines
4 May 07
I think it's about the melanin count. The larger the number of the melanin the darker the skin. I am not really sure about this though. But there was a local story in our country. It goes like this. One day, a god decided to make humans. He took a clay then mold it to form a human being. Then he placed it to an oven to be cooked. He was so excited to see his creation and he took the human clay immediately on the oven. He saw that the human was too white. Then he decided to make another one. Again, he mold the clay then placed it to the oven. This time he waited for it. But he waited so long, when he took the human, it was so dark. Then he decided to make another one. This time he waited patiently but watching the time so he won't overcooked the human clay. Then he took the human and there it was, a brown human.

• India
4 May 07
There is a pigment called Malanin in our blood. It controls the colours of Skins.