FOOD ALLERGIES...watch out!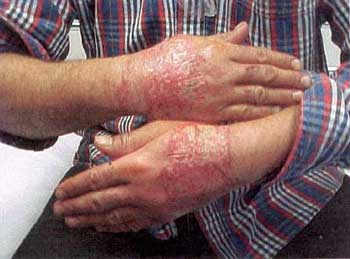 Philippines
May 5, 2007 10:46am CST
If I eat too much chicken or eggs like eat it for 3 days straight...I get some red rashes all over my body, sometimes it is mistaken as measles coz of those small red rashes. Its not itchy but I do get a fever along with it. It just last for a few hours only...5 hours top. I just rest and drink water. Do you have food allergies? I hear that food allergies could kill you. What kind of foods your allergic to? What do you do about your allergies?
3 responses

• Germany
5 May 07
i dont have allergy with any food at all with, people like me are lucky because we can eat any food we want. i think people with allergies should have a readied medicine in their purse just in case they've eaten something that trigger their allergies they can remedy it fast.

• India
5 May 07
It is just a side effect. Try to avoid these as they may create more toxins in your body and your body may excessively swell and you will become a pumpkin in not time. I have seen people with similar problems. Doctors prescribe to use medications and just avoid those foods which create reactions in the body.

• United States
5 May 07
I am so lucky that I do not have food allergies. I know a lot of people that are allergic to nuts, wheat, dairy, etc. But I am only allergic to two things: pollen and cats! So I can eat whatever I want. Your chicken allergy sounds bad, I eat chicken or eggs almost every day.