How long to wait before doing an 'Item Not Received' on ebay?

Australia
May 5, 2007 8:22pm CST
I've done a bit of selling and buying on ebay over the last few years and *touch wood* have never had a problem with anything until a recent auction that I won. The Details: The Auction ended on April 7. (Over the Easter 4 Day Long Weekend) Auction said Item to be paid for within 7 days. I completed check out and selected I'd be paying by bank deposit. Item paid for on April 12, as I said - bank deposit - within the 7 days. Work (and life) was crazy so I admittedly didn't get online to advise I had paid until a couple of days later. By this time I'd been issued with an ebay Non Paying Bidder thing. I'd also got a message from the seller along the lines of 'Sorry I thought you were an International buyer, are you paying with a Money Order or something? I'll close the non paying bidder notice upon receipt of payment.' Needless to say I responded to the ebay advice (with all payment details) and to their message with all payment details again. April 17 the dispute was closed and I got the following in an email from the seller (in short). 'Thanks for the payment. dispute closed. Sorry for opening thought you were International. Item will be mailed tomorrow.' It's now Sunday May 6 and I still have not seen the item. I've just looked at the auction page and notice that she's only marked the item payment received on April 27, which mind you is still a week ago. The seller has a feedback score of 250 with no negatives, but I cannot help but find it odd that 1. I paid exactly how I said I would. 2. I get issued with a non paying bidder 3. My address clearly states Australia 4. Yet I get issued because they thought I was international. 5. That I never receive the item. It just all seems a little strange and suspicious. I well and truly don't expect to get the item now. To much time has gone to travel down the east coast of Australia. So my question is how much time should I wait before giving them some of their own treatment - issuing an 'Item not received' dispute and/or negative feedback?
3 responses

• Malaysia
6 May 07
i think i'll wait for about a month, i've experienced this before. waited and waited and the item didn't arrive, then i contacted the seller and he refunded my money. well, until now i still haven't gotten the item and it's going to be nearly a year already.

• Canada
6 May 07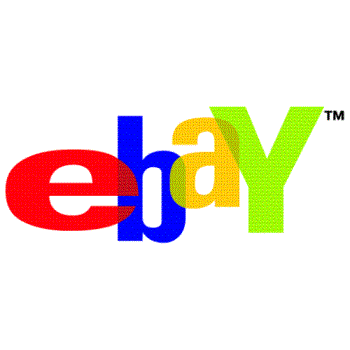 I wait from the initial payment day 2 week for items in North America and 3 weeks for items oveseas before I put in a notice asking the Seller when they sent the item out by mail, and if there is a tracking number. Then by the middle of the next week if there is no response from the seller. There is a limit in time fo paypal and it is stated in the resolution centre.

• Canada
6 May 07
wait a bit longer. Sometimes it's taken me up to 6 weeks to receive an item. That was the longest. another time, I didn't get an item, and I was reimbursed the money. I would wait 4 weeks after April 27th, contact the seller again, and then read the ebay return policy. there is a deadline for ebay helping you though. I can't remember what it is.