Earnings!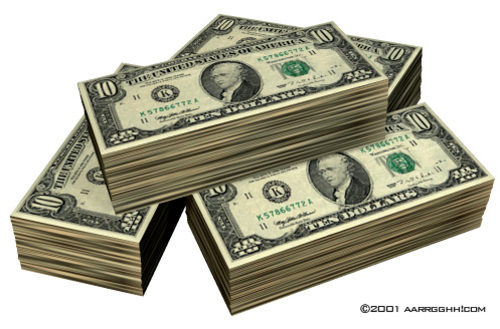 India
May 6, 2007 12:03pm CST
Hello friends, let us share our views on earning. Please tell us (1) What is your Current Mylot Earnings? (2) If you have recieved your payment, how many days have you spent to get it? (3) How much hours did you have to spent a day? Please do share your best tips with us to improve earnings
3 responses


• India
7 May 07
thank you for your sugation, I will keep posting in mylot.com. But in reality I think posting rendomly does not any great meaning to me. I have joined am in mylot.com not only for making money and this could be true for you also, though earnings may be a factor. I want to post for a real discussion. well again thanks for leaving a comment.

• India
6 May 07
Hello lee_mo_bai:) 1. My current mylot earnings is -- $9.58 and I guess when my earnings will be updated by tomorrow -- I will reach exactly to $10 :) 2. I don't understand your question no. 2 sorry :p .. please explain it clearly .. umm I have not received anything yet .. because I have not reached $10 till now .. 3. I don't know how many hours I am spending .. but in the month of April .. I spent a lot of time here on mylot .. just to reach my target of $10 -- but I was not able to do so .. due to some problems with the system of mylot. Tips : Always make a discussion with atleast 4 - 6 lines, adding an image to the discussion will earn u $0.01 extra, make some referrals -- you will earn from them, whenever responding to a discussion -- make it atleast 4 - 6 lines with quality inside .. Happy mylotting my dear :)

• United States
6 May 07
Well, I have been on mylot for exactly two weeks now, I don't get on everyday and I have earned to date $3.41. I get on for maybe an hour sometimes more. I have found adding pictures to your discussions adds money, starting discussions, and responding to discussion as well as making referrals all increase your earnings. I spend more time on Saturdays and Sundays. But I am not hear for the earnings I have met a lot of new friends, and gained a lot of valuable information. Also get a good friend base that will help make it easier to find discussions to answer.