2weeks off for vacation! amazing!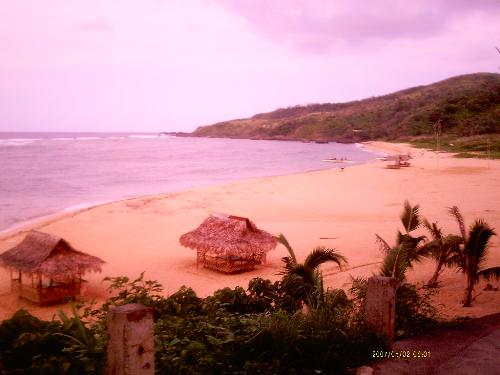 Philippines
May 6, 2007 8:27pm CST
I wanna share my wonderful vacation ln my mom's hometown in Bicol Catanduanes. I enjoyed my vacation there a lot, as i met all my cousins, aunties and uncles and other new fellas. I also had a chance to see what the wonders of catanduanes could share, like the beaches, lakes, falls and more. I had fun and i am absolutely will come back there next year. In that 2weeks vacation there, i felt like i am living my life already up to the fullest. Life there in province is very different and very simple, far beyond compare here in Manila City. There's no cellphone signals in some parts of catanduanes, No internet in deep part of it, but in the main city has, But it's really far. If you wanna relax and forget all the problems you have for awhile. just go to some provinces where nobody can contact you... lol What about you? Have you had an experience like mine? Would you mind to share it with us here?
1 response

• Philippines
7 May 07
You are so extremely right with that. It's really incomparable to stay for a vacation in provinces like catanduanes (in your place). Me, i used to have my hometown, Calbayog City - Samar. It's quite improving yet silent city. If you gonna try to loosen up your peace of mind, you gotta go the same place/s. Nice topic by the way... this fits our hot summer in here.